Fiocchi Exacta Ammunition 300 AAC Blackout
Fiocchi Exacta ammunition utilizes match components making it perfect for serious practice or competition. Used primarily in small bore competitions, Exacta rifle ammunition paired with Sierra's MatchKing bullet has helped shooters win Olympic medals for years and years.
Sierra MatchKing bullets are super-accurate very thin jackets and are held to exacting tolerances in diameter and weight. Their accuracy has been acclaimed worldwide and they have been used to win more target competitions than all target bullets from other manufacturers combined. This ammunition is new production, non-corrosive, in boxer-primed, reloadable brass cases.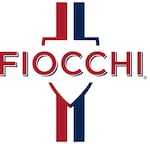 Made In United States of America